Special Collection:
Ending Violence Against Women Globally: International policies, programs, and approaches
Table of Contents:
This collection was developed by Sheetal Rana of the Minnesota Center Against Violence and Abuse.
This special collection brings together selected documents that focus on international policies, programs, and approaches to prevent and intervene in violence against women (VAW). The goal is to facilitate learning about different polices, programs, and approaches that have been developed, adopted, and adapted internationally to address VAW in diverse cultural and socio-economic situations. The review of documents included in this special collection suggests the following: First, there are limited multi-country studies on VAW. Second, human rights declarations and conventions set international legal standards for policy and program responses to VAW. Third, international initiatives have focused on VAW prevention by addressing gender inequalities in several development sectors, particularly justice, health, and education. Fourth, many approaches to prevent and intervene in VAW use social-ecological framework and engage community members, including men. Fifth, little is known about programs that have proven effective in ending VAW across countries because there is limited rigorous evaluation of programs that address VAW.
The special collection is organized into six sections, and the documents included cover multi-country projects, policies, and studies. Important to note here is that this special collection is not a comprehensive listing of all documents available; rather, it includes selected documents that are available online free of charge. Studies on VAW in the U.S. are not included in this special collection, but can be found elsewhere on VAWnet.
| | |
| --- | --- |
| On August 10, 2012, President Obama issued an Executive Order on Preventing and Responding to Violence Against Women and Girls Globally to further enhance the Administration's efforts to advance the rights and status of women and girls, to promote gender equality in U.S. foreign policy, and to bring about a world in which all individuals can pursue their aspirations without the threat of violence. The order creates an interagency working group co-chaired by the Secretary of State and the Administrator of the U.S. Agency for International Development (USAID), and directs departments and agencies to implement the new United States Strategy to Prevent and Respond to Gender-based Violence Globally (August 2012). | |
Studies and reports on violence against women | Back to top

Violence Against Women (VAW) is a global problem affecting many women and girls worldwide. VAW is often culture and context specific and has many individual and societal implications. Yet, there are similarities in the dynamics of VAW across all cultures. The documents included in this section highlight these differences and similarities and present information about the global prevalence and forms of VAW, as well as its costs and consequences. Here the documents are arranged by studies and reports that are global in nature and those that have a regional focus. Regional studies and reports were available for only some regions. For example, studies from Africa non-conflict regions were not available. Also included here are studies and reports of VAW in conflict-affected areas, although it is important to note that VAW that are unrelated to conflict also exists in these areas and must not be overlooked.
Global scope

Focus on Asia


Violence Against Women in Melanesia and East Timor: Building on Global and Regional Promising Approaches | PDF (220 p.)
by the Commonwealth of Australia (2008)
This study describes what is known about VAW in Melanesia and East Timor and assesses the effectiveness of efforts made in this region, particularly in increasing access to justice, services to survivors, and promising practices.
+ View Summary

Towards Ending Violence Against Women in South Asia | PDF (20 p.)
by Mona Mehta for Oxfam International (August 2004)
This paper describes VAW in South Asian context. It discusses the policy initiatives made internationally and how these policies have yielded little actions in this region. Core challenges in addressing VAW in this region are discussed and suggestions are offered for way ahead.
+ View Summary

Violence Against Women in South Asia: A Regional Analysis | PDF (88 p.)
by the United Nations Population Fund Bangladesh and Country Technical Services Team for South and West Asia, Kathmandu (2003)
In this document are collection of papers related to VAW in South Asia. The papers provides information about the causes of VAW and government and civil society responses to address VAW.
+ View Summary
Focus on Europe


PROTECT: Identifying and Protecting High Risk Victims of Gender Based Violence - an Overview | PDF (92 p.)
by Ute Rösemann, Branislava Marvanová Vargová, and Regina Webhofer for WAVE - Women Against Violence Europe (2010)
This report summarizes project PROTECT which aims at contributing to the prevention and reduction of the most serious forms of gender-based violence against girls, young women and their children, such as grievous bodily harm, homicide and attempted homicide, including so-called honour crimes and killings.
+ View Summary

Taking Stock: A review of the existing research on trafficking for sexual exploitation | PDF (88 p.)
by Guri Tyldum, Marianne Tveit, and Anette Brunovskis, Fafo (2005)
This document reviews the current knowledge on trafficking for sexual exploitation to and within Europe, giving an overview of and insight into the main trends in research in this field.
+ View Summary
Focus on Latin America and the Caribbean


Sexual violence in Latin America and the Caribbean: A Desk Review | PDF (92 p.)
by Juan Manuel Contreras with contributions from Sarah Bott, Elizabeth Dartnall, Alessandra Guedes, Kanako Ishida, and Abbie Fields for the Sexual Violence Research Initiative (March 2010)
This document reviews over 200 published and unpublished documents to explore the magnitude, patterns, and risk factors associated with sexual violence. Also included in this review are legal and policy frameworks, women's responses to sexual violence, access to services and service response, promising interventions, research gaps, and priorities for future research.
+ View Summary

A Review of Spanish-Language Literature from Latin America on Sex Trafficking | PDF ( p.)
by Sheldon X. Zhang for the National Institute of Justice (December 2010)
This technical report provides a Spanish-language literature review of resources on sex trafficking from Latin America.
+ View Summary
Focus on conflict-affected areas


Prosecuting Conflict-Related Sexual Violence at the International Criminal Court | PDF (16 p.)
by Ashley Dallman for SIPRI Insights on Peace and Security (May 2009)
This document analyzes the effectiveness of the Internal Criminal Court (ICC) in achieving justice for sexual violence survivors in conflicted-affected areas and the role of ICC in preventing conflict-related sexual violence.
+ View Summary

Conflict-related sexual violence: Report of the Secretary-General | PDF (32 p.)
by the UN Secretary General (January 2012)
This report offers information on progress made in the implementation of monitoring, analysis, and reporting arrangements and the placement of women's protection advisers.
+ View Summary
International laws and policies to address violence against women | Back to top
This section lists human rights conventions and declarations that obligate countries that have ratified these conventions to treat violence against women as a human rights violation and to incorporate international standards into their domestic legislations. Also included in this section are strategy frameworks and policy documents that address VAW.
Programs, approaches, and resources to prevent and intervene in violence against women | Back to top
This section includes an array of programs and approaches implemented in different parts of the world to address VAW. These include programs that address structural gender inequality and discrimination using development sectors such as justice, health, and education, as well as approaches to VAW prevention and intervention by mobilizing communities and specifically engaging men.
Addressing VAW and gender inequality through justice, health, education, and other development sectors
Engaging men in VAW prevention and intervention
Mobilizing community members in VAW prevention and intervention

Additional resources and guidelines for building programs and advocacy | Back to top
This section includes guidelines and practical suggestions to advocates, practitioners, program designers, and others to develop program and policy response to prevent and respond to VAW globally. Important to note here is a gap in resources related to the prosecution of VAW in these regions.
Websites on international initiatives to end violence against women | Back to top
This section presents a list of websites with helpful resources and information on international initiatives to end VAW globally.
United Nations Entity for Gender Equality and the Empowerment of Women (UN Women)

The main roles of UN Women are: To support inter-governmental bodies, such as the Commission on the Status of Women, in their formulation of policies, global standards and norms; To help Member States to implement these standards, standing ready to provide suitable technical and financial support to those countries that request it, and to forge effective partnerships with civil society; and To hold the UN system accountable for its own commitments on gender equality, including regular monitoring of system-wide progress. * See UN Women's Virtual Knowledge Centre to End Violence Against Women and Girls
UNiTE to End Violence Against Women

United Nations Secretary-General Ban Ki-moon's UNiTE to End Violence against Women campaign aims to prevent and eliminate violence against women and girls in all parts of the world. UNiTE brings together a host of UN agencies and offices to galvanize action across the UN system to prevent and punish violence against women. Through UNiTE, the UN is joining forces with individuals, civil society and governments to put an end to violence against women in all its forms.
World Health Organization: Department of Gender, Women and Health
GWH aims to increase knowledge and strengthen the health sector response by gathering evidence, developing norms and standards for mainstreaming gender in health policies and programmes, strengthening capacity and engaging in advocacy on how gender and gender inequality affect health.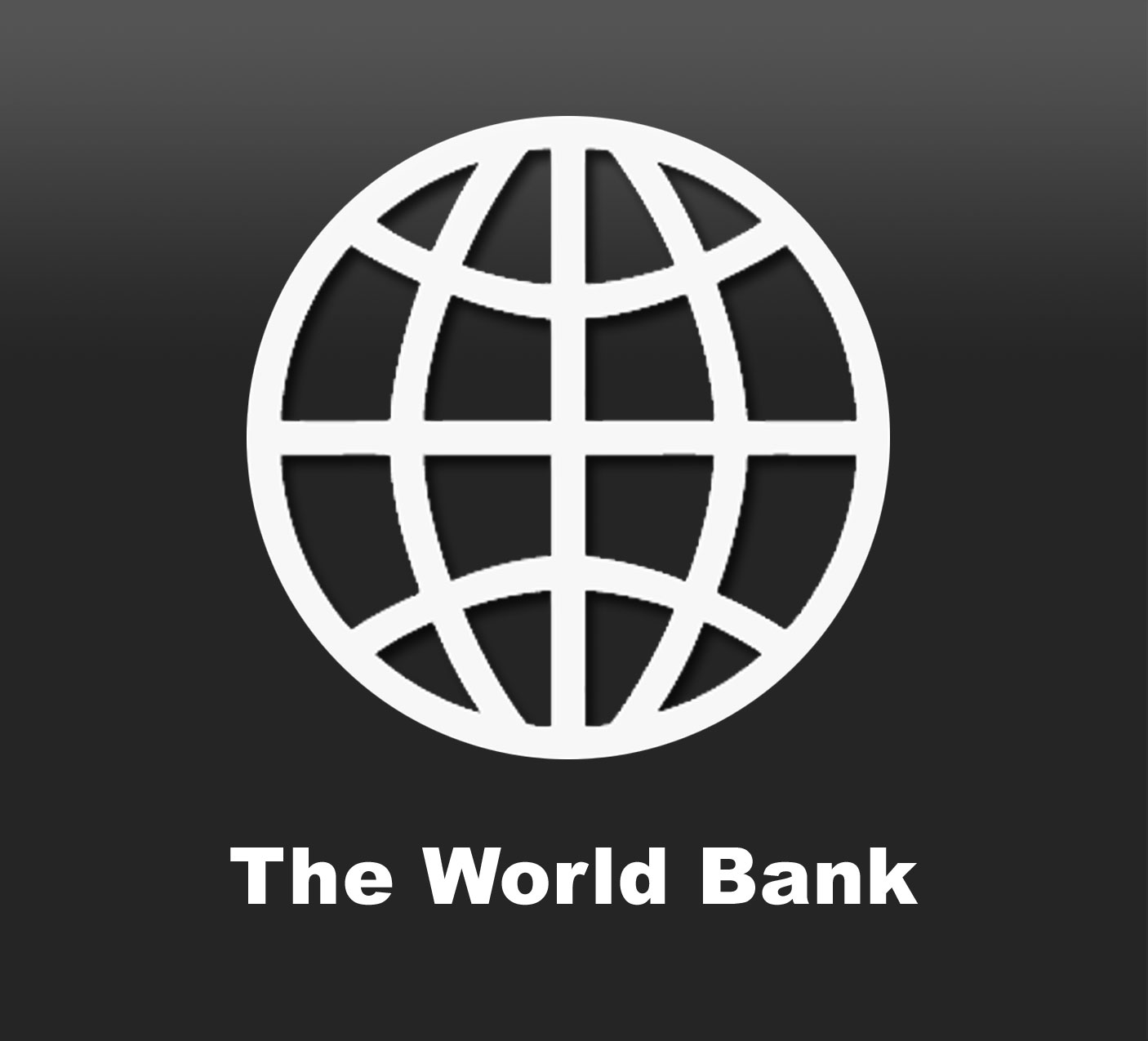 The World Bank: Gender and Development
The World Bank is a vital source of financial and technical assistance to developing countries around the world. In September 2011, the World Bank Group launched World Development Report 2012: Gender and Development, the first in the series to focus on gender. The 2012 World Development Report identifies four areas where gender gaps are most significant―where direct policy efforts are required since higher incomes alone will do little to reduce existing inequalities.
Council of Europe Convention on preventing and combating violence against women and domestic violence

The Council of Europe Convention on preventing and combating violence against women and domestic violence is based on the understanding that violence against women is a form of gender-based violence that is committed against women because they are women. It is the obligation of the state to fully address it in all its forms and to take measures to prevent violence against women, protect its victims and prosecute the perpetrators. Failure to do so would make it the responsibility of the state. The convention leaves no doubt: there can be no real equality between women and men if women experience gender-based violence on a large-scale and state agencies and institutions turn a blind eye.
Stop Rape Now: UN Action Against Sexual Violence in Conflict

UN Action Against Sexual Violence in Conflict (UN Action) unites the work of 13 UN entities with the goal of ending sexual violence in conflict. It is a concerted effort by the UN system to improve coordination and accountability, amplify programming and advocacy, and support national efforts to prevent sexual violence and respond effectively to the needs of survivors.
United Nations Office of the High Commissioner for Human Rights
The Office of the United Nations High Commissioner for Human Rights (OHCHR) represents the world's commitment to universal ideals of human dignity. We have a unique mandate from the international community to promote and protect all human rights.
Sexual Violence Research Initiative
The SVRI is a global research initiative that aims to promote priority driven,
good quality research in the area of sexual violence, particularly in developing countries. We are building an experienced and committed network of researchers, policy makers, activists and donors to ensure that the many aspects of sexual violence are addressed from the perspective of different disciplines and cultures. The SVRI believes that prevention efforts and service provision must be informed by sound research and evidence.